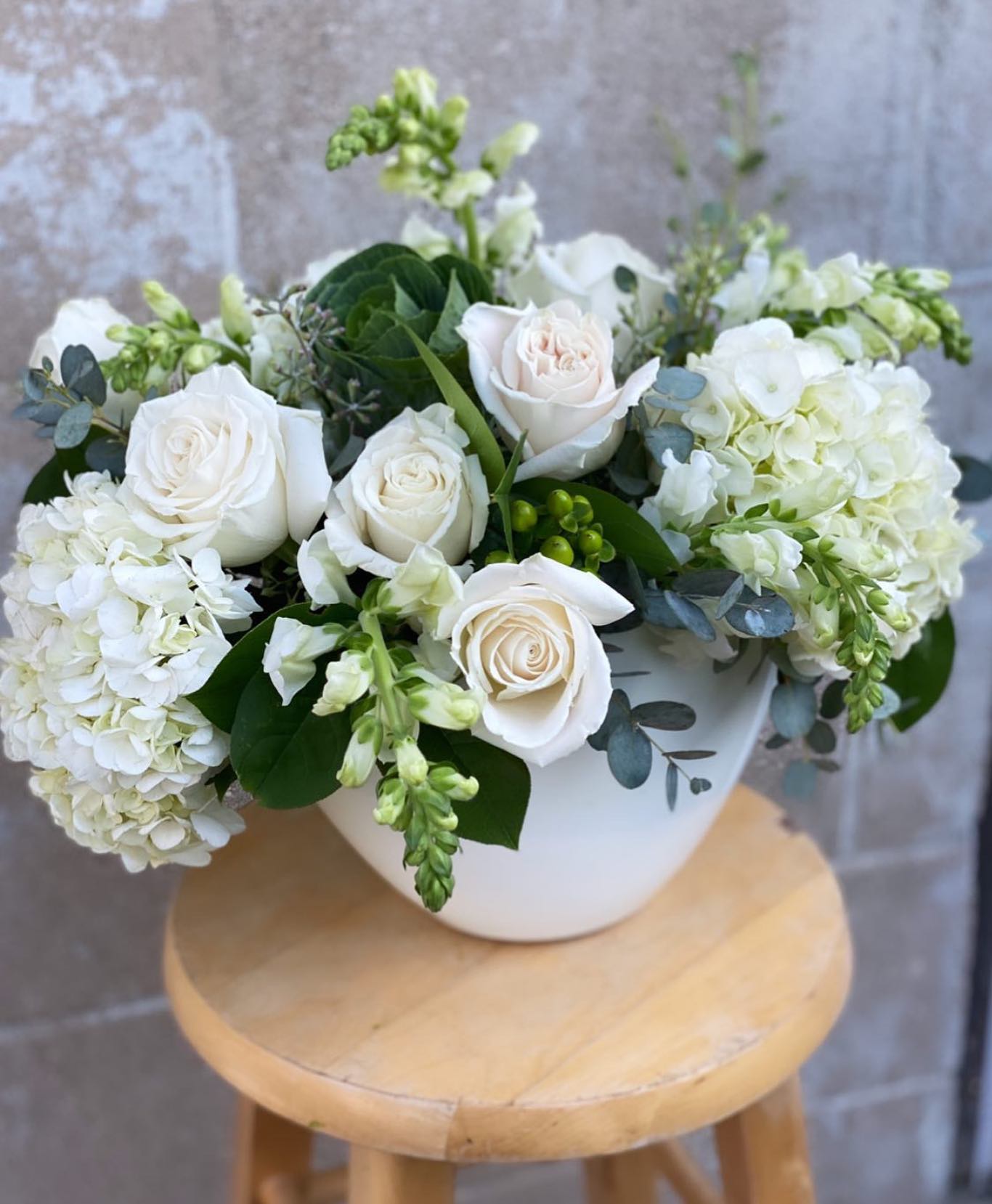 celebrate the life of the one you love
Ordering sympathy arrangements is never easy, and that's why Elora St. Flowers strives to make the process thoughtful and considerate.
It can be a challenge to know what to send, so allow me to design an arrangement that ties in beautifully with the family receiving arrangements.
We have many options for creating beautiful tribute pieces to help celebrate the lives of the ones you love, including incorporating keepsakes and personal items to honour your loved one.
SYMPATHY AND FUNERAL FLOWERS
funeral florals & services
Free Delivery to Harriston Funeral Home

We work closely with Hardy Lee Funeral Home in Harriston, and families using their services.

We offer free floral deliveries to the Hardy Lee Funeral Home in Harriston, Ontario.

Cemetary Saddles

We also create long-lasting cemetery saddles for placement on or around monuments.

Please call the shop to chat about available options.

Always Available

Although the shop is closed on Sunday and Monday, we are always available for funeral and sympathy arrangements. Please call 519-510-2445 and leave a message.
send your sympathy
Regular price
Sale price
$175.00
Unit price
per
Regular price
From $65.00
Regular price
Sale price
From $65.00
Unit price
per